Rochunga Pudaite's Letter To Prime Minister Nehru on Hmar Hills Autonomous District Council
Hmar tribesmen were one of the first tribes in North East India to demand for an autonomous district council under the 6th Schedule of Indian Constitution. However, today their constitutional rights remained unfulfilled. The States reorganisation commissions and subsequent movements for statehood under various banners also failed them. As a result, they have been divided by state boundaries of Assam, Mizoram and Manipur.
The tribe's movement for autonomy took a militant approach in the late 1980s soon after the Mizo Accord was signed between the Mizo National Front and the Government of India. The Hmar Peoples' Convention activists were forced to take up arms in present day Mizoram. The leaders of this group eventually signed an accord with Mizoram government in 1994. That accord created Sinlung Hills Development Council – which is still in limbo, primarily because of the state government's apathy and its refusal to implement terms of the accord. As of today, a new faction – Hmar Peoples' Convention (D) – continued their fight for an autonomous district council in Mizoram and talks are on for a settlement. However, Mizoram government seems to be playing delaying tactic to solve the Hmar issue.
Likewise, the regions inhabited by the Hmar tribe in Manipur and Assam are one of the most neglected areas in the country.
The demand for Hmar Hills Autonomous District Council was proposed as early as the 1950s. One such record, which has been made available to Hmarram.com is the 3-page letter written to Prime Minister Pandit Jwaharlal Nehru by Rochunga Pudaite – the man responsible for the inclusion of Hmar as one of the indigenous tribes of India under the 6th Schedule of the Constitution.
Below is the scanned copy of Rochunga's 1953 letter, wherein he put up a case for a Hmar Hills Autonomous District Council.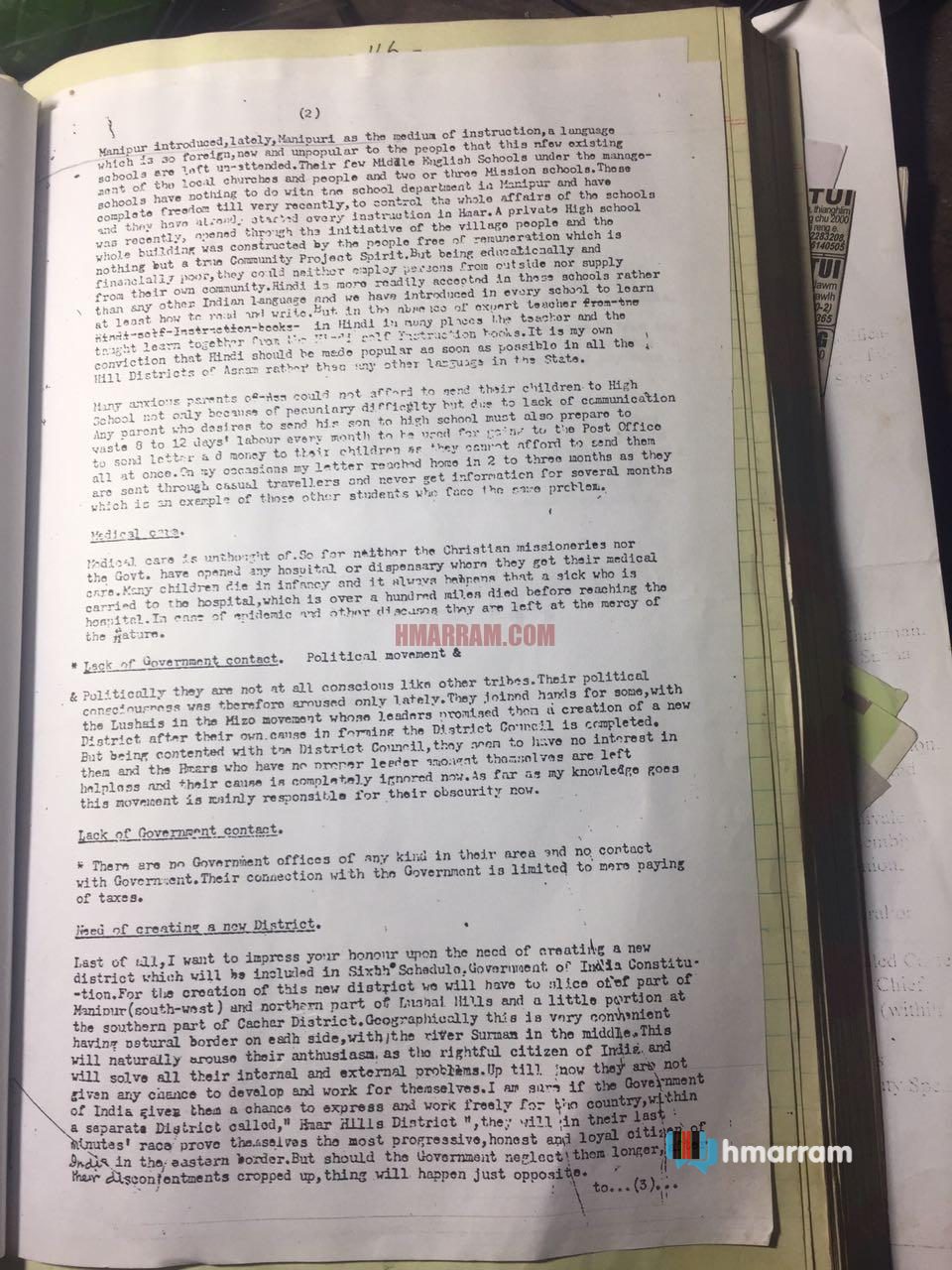 8,599 total views, 4 views today
Comments
comments